See a Live Demo and Save!
Optimize your designs in SOLIDWORKS to reduce scrap and rework and control the inherent manufacturing variation causing recalls and warranty claims.
3DCS Variation Analyst for SOLIDWORKS is a fully integrated tolerance analysis software solution that simulates product assembly, manufacturing processes, and part tolerances in a 3D stack-up through three types of analysis: Monte Carlo Analysis, High-Low-Mean (Sensitivity) Analysis, and Geofactor (equation-based) Analysis.
Get a Live Demonstration in 2019 and receive 6 months free maintenance and support (a $4000 value on a typical 2 license evaluation)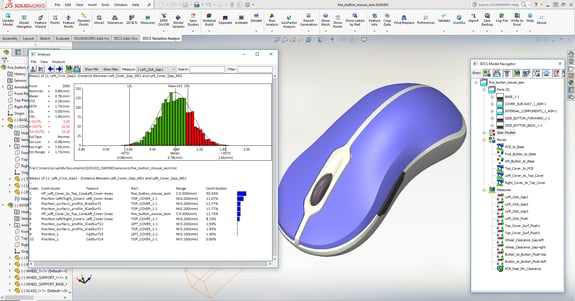 *Offer good on new orders submitted in calendar year 2019 for 3DCS for SOLIDWORKS