Professional Coaching Tips
Improving communication with your leadership team will help your team deliver quality results on time with better business outcomes. Following a simple model you can meet your goals, make a positive impact on the business, and leave the executive team with a positive impression of you!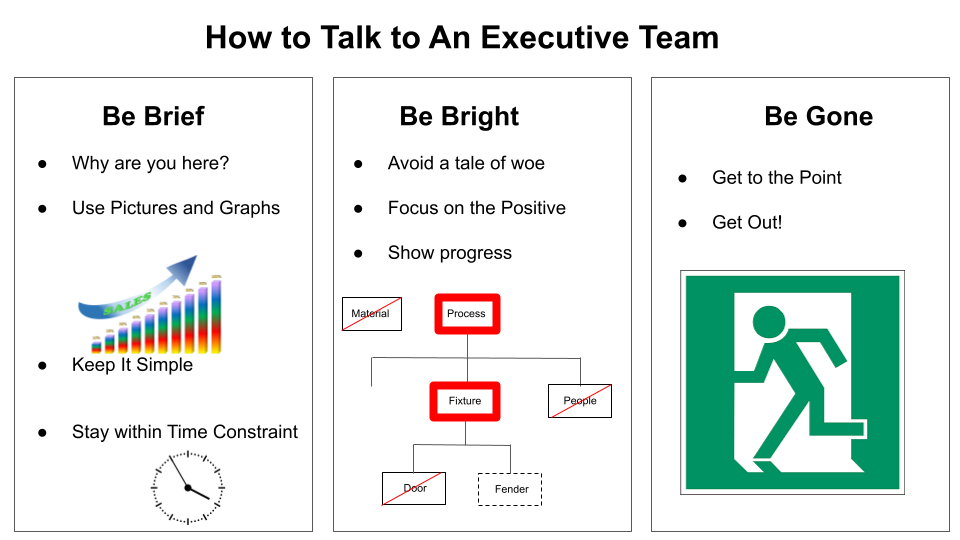 The key to effective communication with your executive team is:
Be brief
Be bright
Be gone.
Learn more by downloading the paper -->